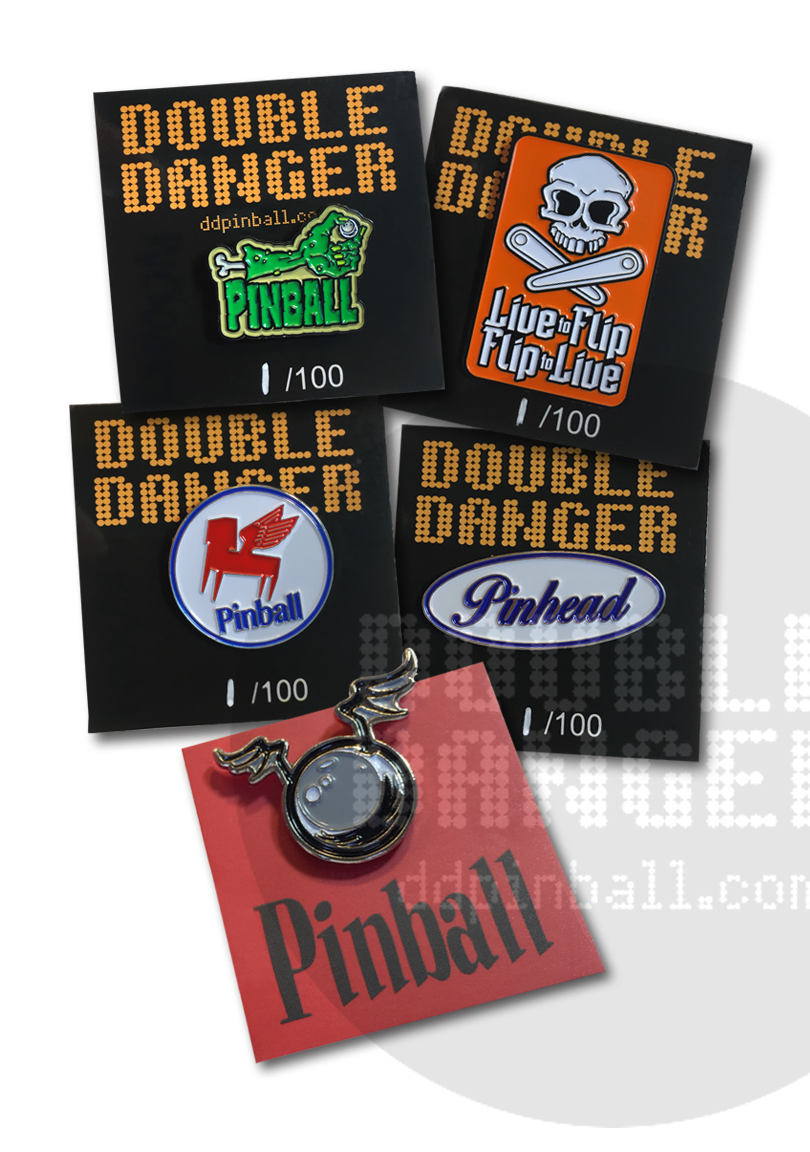 Buttons and Lapel pins
sold out
Enamel Pin Super-Value 5 Pack!
We feel your pain. No, really, we do. We know you couldn't possibly decide which incredible Double Danger enamel pin to purchase, so we have the perfect solution! We present to you, the Double Danger Enamel Pin Super-Value 5 pack!!

You heard us right, all 5 of our first enamel pin designs available in a very limited set of 5...at a discount no less! Included are the Zombie Pinball pin, the Live to Flip, Flip to live pin, the Pegasus Pinball pin, the Pinhead pin and of course the super awesome Winged Pinball pin! Each individually carded, bagged and of course numbered.

Extrememly limited numbers of these are available, only 20 sets!!
Don't hesitate!